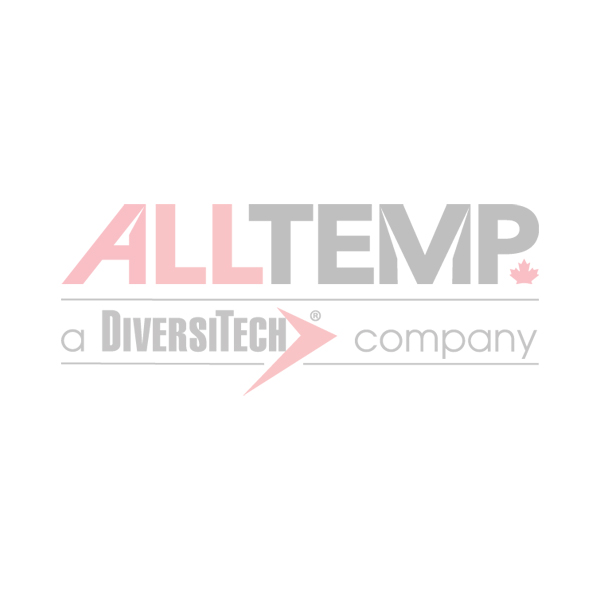 AS-NS2-0000-03
Universal Air Switch – The NS2 Switch has a glass-filled polycarbonate housing containing a sensing diaphragm and an integral snap-acting switch with three male 90° quick-connect terminals. The switch can be actuated by a pressure or vacuum air flow or the differential between two air flows. The field adjustable set point range of this switch is 0.10″w.c. to 10.0″w.c. Using the switch accessories contained in this kit, the NS2 switch can be applied to a wide variety of residential and light commercial HVAC applications.
Kit Includes: (1) Half Strap Mounting Bracket, (1) Angle Bracket, (1) Mounting Screw for Optional Brackets, and (2) #6-3/8 Mounting Screw for Optional Brackets.
Operating Range: .10″w.c. to 10″w.c. | Max Pressure Rating – 14″w.c. Mounting – vertical or custom angle. Operating Temp. – -40°C to 88°C. Sample Line Connections – Black positive, Gray negative. Sample Medium – Air and by-products of combustion that will not degrade silicone or polycarbonate. Product Life – 100,000 Cycles.
| Item | UPC/SCC | Width | Height | Depth | Weight | Sell Units Per |
| --- | --- | --- | --- | --- | --- | --- |
| Unit | | | | | | |
| Case | | | | | | |
| Master Case | | | | | | |
| Pallet | | | | | | |
| HS Code | Country Of Origin | NAFTA Preference Criterion | NAFTA Producer Index |
| --- | --- | --- | --- |
| 0 | __ | | |